This is a multi-management product that helps the users to manage their daily sales queries, overall product status, offers and orders from their marketplaces. It also helps to perform administrative tasks and manage documents which are related to the product availability, sales and status. Basically, user is able to check the list of all available products, their values, status, sales amount and also pending orders. This product supports multiple language, so it is easier to use in three different languages.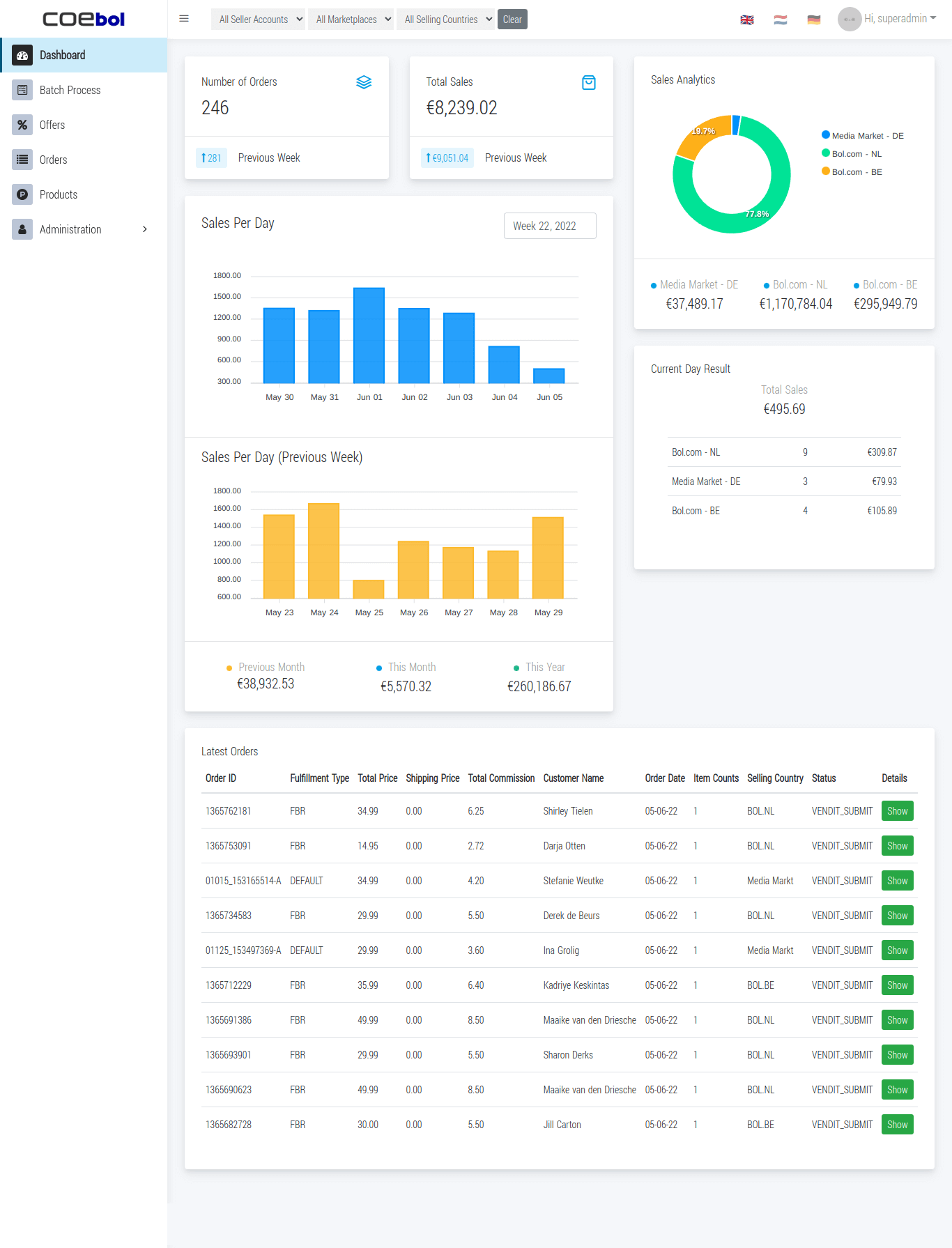 Language: Nest.JS (Kafka, Docker Swarm) (version 7.6.18)
Server: DigitalOcean (For Production site)
Caching server: Redis
Database: MySQL
Language: Nuxt (version 2.15.3)
Server: Nginx, DigitalOcean
The aim of developing this product is to deliver a smart solution for business maintenance & monitor all the related data under one platform. It also works as a notification system for products status and updates.
For years we have been serving our clients like yours.